PENDER ebike lifter - The easy way up!
The ebikelifter: A world first

The Bochum start-up company PENDER is presenting a world first with the Powerlifter, for effortlessly lifting e-bikes onto car roofs with integrated transport security.
.

Universal

The PENDER ebikelifter is practically suitable for all common adult bicycles with the corresponding frame height, a wheelbase of 90 cm to 130 cm and tires up to 100 mm wide, also suitable for most vehicle types such as cars, SUVs or minibuses.

Innovative, patented, certified and safe.

This is how the new roof rack for e-bikes from the Bochum company PENDER presents itself. The ebike lifter effortlessly lifts bicycles weighing up to 30 kg safely onto the car roof.
No more time-consuming handling.
A simple assembly process ensures a smooth descent in no time.
The PENDER ebike lifter fits on any standard car roof rack!


See the PENDER ebike lifter in action here: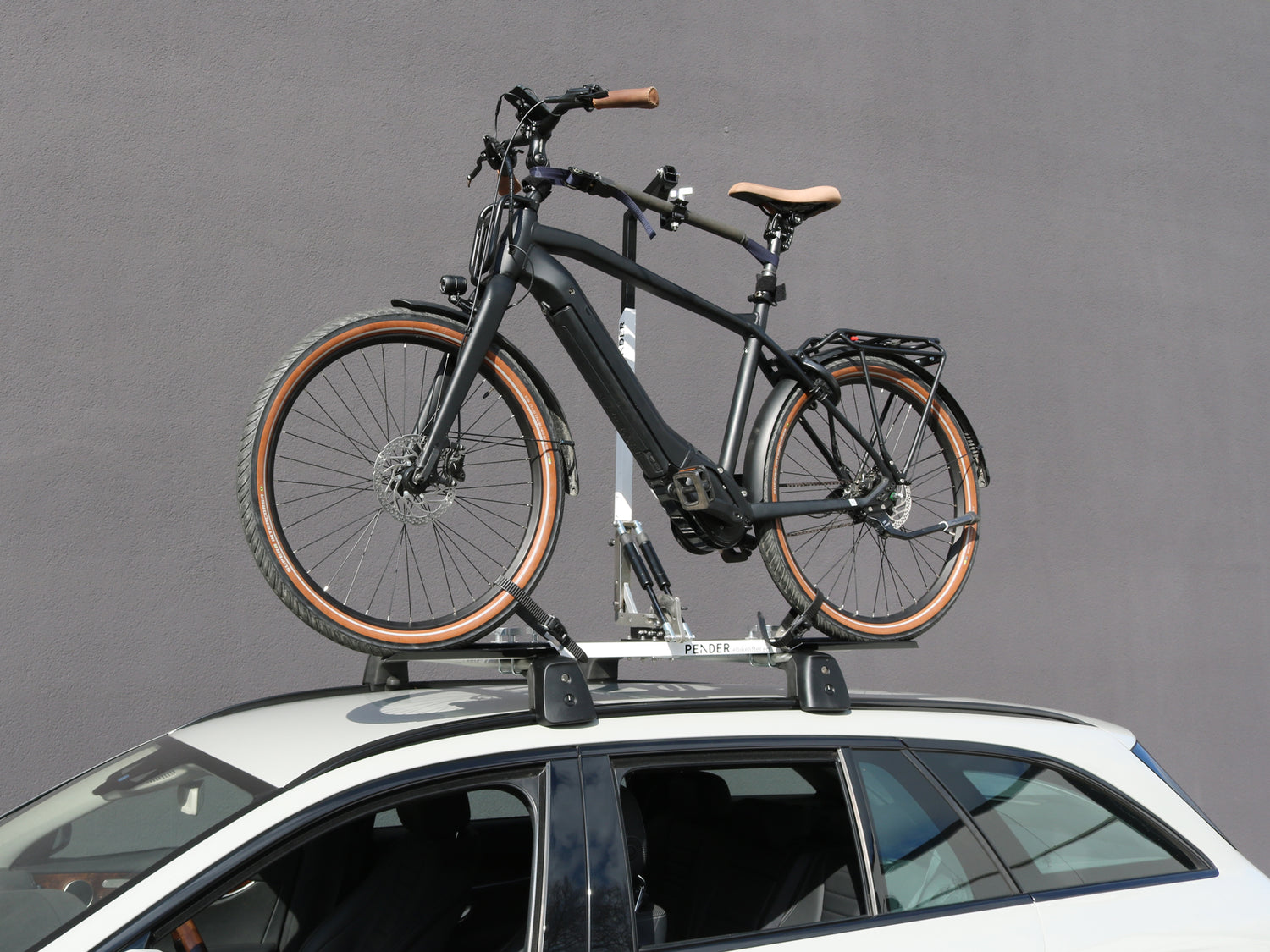 Buy now!
Get the PENDER ebike lifter here at the introductory price of €799 + shipping costs.
Shipping within EU, UK. Switzerland and Norway or collection in Bochum.
Other countries on request.

Buy now!